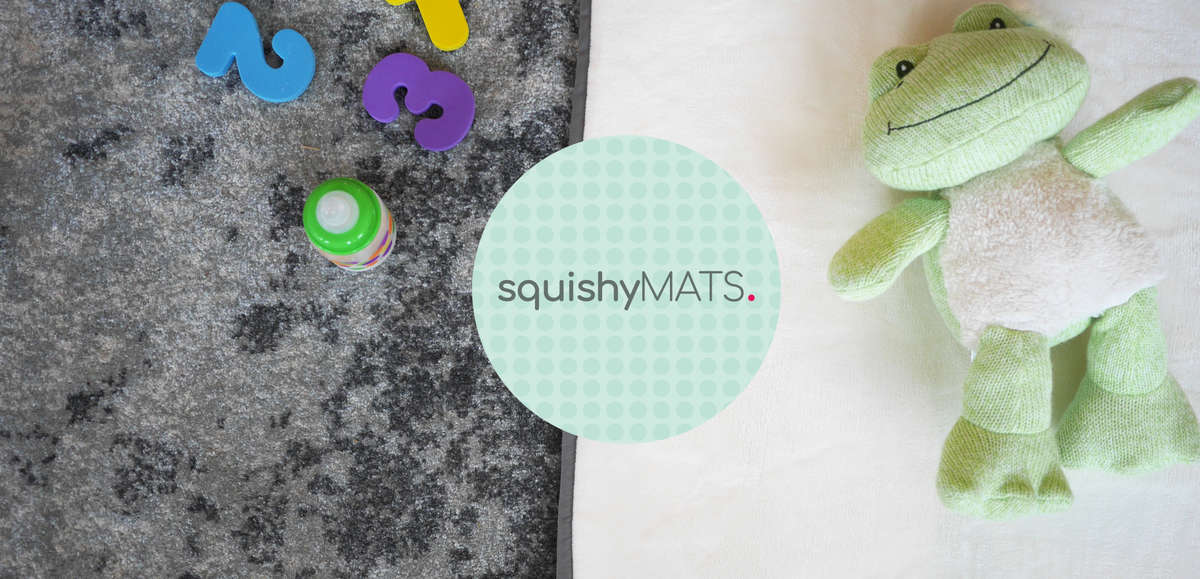 Let's face it: Blankets don't really cut it when it comes to a baby play mat. While they're nice and soft, blankets aren't designed to stay in place on your floor.
They bunch up as babies crawl around, and tend to fold up and cover toys. At my house, they usually end up wrapped around my little one, who is left crying frustrated tears that she can't move around.

You could just put your baby on the floor, but, let's be real here: None of us clean our floors as often as we'd like. No one wants to see their little one playing amidst dust bunnies. A baby play mat solves the problem: You have a soft, cushioned place where your little one can safely sit, and if it's made right, it won't move around while they play. Enter, the baby play mat from Squishy Mats.
Shop Now